Here below a list of my applications for Android
Real Bubbles
Physics simulation of soap suds as a live wallpaper. You can choose between several background and bubble types. You can interact with bubbles with touch. Accelerometer support is optional.
A number of backgounds and bubble types are available.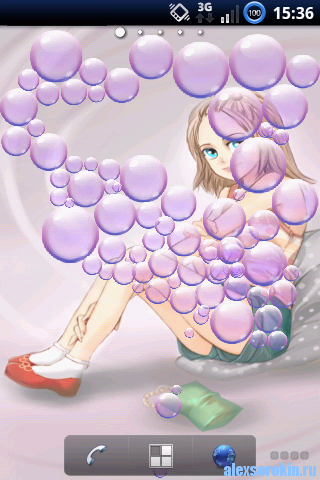 Video:
Link on Android market
Direct link for market application on phone
Update:
There is a FREE version available now!
Real bubbles free! on market
Direct link for market application on phone